On My Shelf is a feature I started here on the blog and I'm sure there are a ton of similar ones out there, but basically I just wanted to start spotlighting some of the MANY backlist titles I have accumulated on my shelf and kindle. The idea is to spotlight an older book I have on my massive TBR. I also thought it would be a fun way to discuss these books with my fellow bloggers, get some of your thoughts and figure out which ones I need to read ASAP and which ones can wait a bit more. And if you want to join in too, I would love to see what is on your shelf! Just leave me a link in the comments.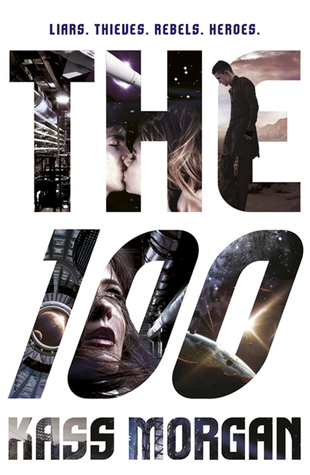 A few years ago I went to an Ally Carter signing with my sister and Kass Morgan was one of the other authors there. I had never heard of her or this book at that point, but she was so funny and her book sounded so good that I bought the book on the spot. This was before the TV show and I meant to read the book before then but I just never got around to it. I am still definitely curious about this one though and forever a bit sad that this style cover didn't continue throughout the series.
So tell me. Have you read it? Did you love it? Hate it? Was it meh?