by K.A. Tucker
Atria Books Paperback | On-sale: January 23, 2018 | 448 pages
ISBN: 9781501133404, $16.00
eBook: 9781501133428, $7.99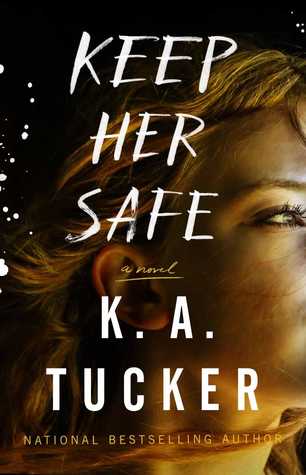 Release Date: January 23, 2018
from Atria Books
"Making a Murderer meets Scandal in this story of police corruption, family secrets, and illicit affairs from bestselling author K.A. Tucker, celebrated for her "propulsive plot twists and searing seduction" (USA TODAY).
Noah Marshall has known a privileged and comfortable life thanks to his mother, the highly decorated chief of the Austin Police Department. But all that changes the night she reveals a skeleton that's been rattling in her closet for years, and succumbs to the guilt of destroying an innocent family's life. Reeling with grief, Noah is forced to carry the burden of this shocking secret.
Gracie Richards wasn't born in a trailer park, but after fourteen years of learning how to survive in The Hollow, it's all she knows anymore. At least here people don't care that her dad was a corrupt Austin cop, murdered in a drug deal gone wrong. Here, she and her mother are just another family struggling to survive...until a man who clearly doesn't belong shows up on her doorstep.
Despite their differences, Noah and Gracie are searching for answers to the same questions, and together, they set out to uncover the truth about the Austin Police Department's dark and messy past. But the scandal that emerges is bigger than they bargained for, and goes far higher up than they ever imagined.


Complex, gritty, sexy, and thrilling, Keep Her Safe solidifies K.A. Tucker's reputation as one of today's most talented new voices in romantic suspense."

BUY LINKS (US):

Amazon

|

Barnes & Noble

|

Books-a-Million

|

IndieBound

|

Apple

|

Blio

|

Google

BUY LINKS (UK):

Apple

|

Amazon

|

Kobo

|

Google

|

Waterstones
Source: I received a copy of this book from the publisher and voluntarily provided a fair and honest review.
My Thoughts:
Holy twists and turns Batman. Keep Her Safe kept me on my toes. This was an engaging and addictive read and K.A. Tucker did it again.
Keep Her Safe is the kind of book where all along it seems as if it's going to be a relatively straight forward answer, until it slams you in the face and goes a way you never expected. The book made me audibly gasp and really took me by surprise. And even when I thought I had finally nailed everything down, the book smacked me in the face once again. I will admit that it took me a bit to get into, but once I got hooked there was no stopping me from finishing. And as I write this review super late at night, I don't see myself regretting the loss of sleep tomorrow.
Noah and Gracie are both great characters and I loved that their romance wasn't the main story, but a side story where the angst is left behind. It made me love them even more for finding something in such a crazy and unhappy situation. Noah is just a good guy and I adored him. It helps that he is super charming too. And Grace is just awesome. She is determined and headstrong and she will not back down.
This book is a bit different from the other K.A. Tucker books I've read, but I really liked this direction. It doesn't give you that happy all neat and tidy with a bow ending, but a realistic one and I think that makes the book stronger. This book deals with some tough issues and it's not always an easy read, but sometimes those are the best books.
Keep Her Safe was addictive and the ending really took me by surprise. It was a great plot with great characters and some romance to make you smile. It's not one to miss.
About The Author:
K.A. Tucker writes captivating stories with an edge. Her books have been featured in national publications including USA TODAY, The Globe and Mail, Suspense Magazine, and Publishers Weekly. She currently resides in a quaint town outside Toronto with her husband and two beautiful girls. http://www.katuckerbooks.com/ | Facebook | Twitter | Instagram