I saw this tag over on

A Great Read

and I knew I had to do it for the Christmas season! I'll be taking a break from the blog over the holidays so I thought it perfect that I leave it off with a festive post.
"All I Want For Christmas Is You"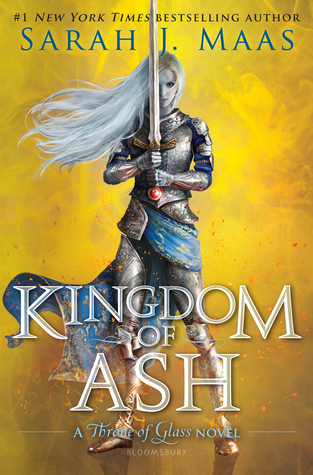 I am re-reading this series now that I've finished Kingdom Of Ash, so of course I had to go with Rowan and Aelin. I just love those two so much... individually they are great but together they are just a powerhouse.
"I'll Be Home For Christmas"
Name a book where a character is away from home (school, vacation, etc.)
The book that immediately came to mind here was Vampire Academy.
"Have Yourself A Merry Little Christmas"
Name your favorite "little" book (children's book, short story, novella, etc.)
Decided to pick a Christmas novella here since it is the season. This is definitely one of my favorite Christmas novellas. So good, so fun.
"Santa Claus Is Coming To Town"
What book(s) do you hope Santa brings you this year?
That History of Magic books looks phenomenal and I need those dragons!
"Rudolph The Red Nosed Reindeer"
Which book turned your nose red (made you cry)?
I haven't read this book in years, but it was still the first book that came to mind. DEVASTATING.
"The Most Wonderful Time Of The Year"
Your favorite book/kind of book to read during the holidays
I love Christmas novellas this time of year, so here are some more of my favorites.
"We Three Kings"
I mean... are there any characters who own my heart the way Will and Jem and Tessa do? Its debatable. I love these three so much and I will always adore this trilogy.
"Let It Snow, Let It Snow, Let It Snow"
A character you would love to be snowed in with
Since I featured Rowan already in this tag, I'm going with Rhysand here. I wouldn't mind being snowed in that cabin with Rhys... nope would not mind at all.
"Last Christmas"
A book that seriously let you down
WHERE WERE THE DRAGONS... THAT IS A GIANT DRAGON ON THE COVER AND THIS BOOK HAD ZERO DRAGONS.
"White Christmas"
An upcoming release you're dreaming about
The first books in these series took me by surprised and I adored them so I am dying to get my hands on the sequels.
And now I tag anyone else who wants to play!