A Court Of Wings And Ruin by: Sarah J. Maas

- This is easily my favorite read of the year! I am so obsessed with this series and this was such a wonderful conclusion to Rhys and Feyre's story. This one kept me on the edge of my seat and I devoured it. I loved it so much I've already read it twice.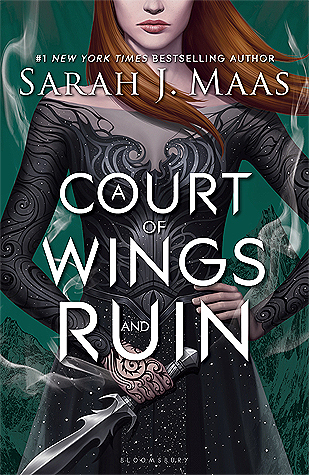 Tower Of Dawn by: Sarah J. Maas

- I am breaking my one book per author rule for SJM because Tower of Dawn would be my favorite book of the year if ACOWAR didn't exist, so it belongs on the list. I'll admit I was hesitant to leave Aelin and crew for this book, but Chaol deserved a story and this book is so essential to where the series is going and I loved it. This is my favorite series from SJM and this book delivered.
The Queen Of The Tearling by: Erika Johansen

- I cannot believe I waited so long to read this book, but I loved binging the series this year. This book was so amazing and so addictive and everything I want in a high fantasy read.
Brave by: Jennifer L. Armentrout

- I have read a couple of wonderful JLA books this year but my favorite of them all is definitely Brave. I adored this book from beginning to end and I just love this sereis as a whole and it is one of my favorite JLA series. This is Ivy's story and I loved watching her shine. I also love Tink with all my heart and soul.
Midnight Target by: Elle Kennedy

- THIS SERIES IS SO ADDICTIVE and this final book delivered in every singly way. I finally got my Sully and Liam story and I could not have been happier. And Cate and Ash were wonderful too.
Roommates With Benefits by: Nicole William

s

- This is another author who I read a few wonderful books from this year, but Roommates With Benefits was easily my favorite. I loved Soren and Hayden and this became one of my favorite Nicole Williams reads of all her books.
Days Of Blood And Starlight by: Laini Taylor

- This was another series I binged this year, but of the trilogy Days of Blood and Starlight was my favorite. This book was agony to read and I think that is why I loved it so much. Every single page hurt and the characters deal with so much, but this book really made me feel and that is why I love it.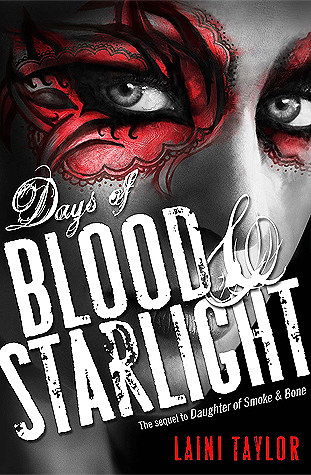 RoseBlood by: A.G. Howard

- This book was hauntingly beautiful and I just could not put it down. I loved the characters and the Phantom inspiration was absolutely wonderful.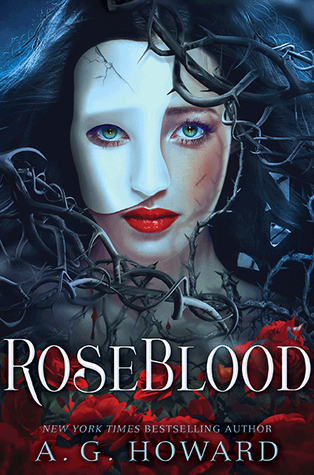 Menagerie by: Rachel Vincent

- This book was so so dark and it was hard to read at times, but I loved this story and the characters within.
The Speaker by: Traci Chee

- This book was so amazing and I devoured it. I liked The Reader but I LOVED The Speaker. Such a fantastic read.