I saw this tag over on Wonderland's Reader and just had to do it! I adore Beauty and the Beast so this was necessary!
Be Our Guest - 5 Charaters You'd Invite To Your Dream Dinner Party
Sirius Black - he is my favorite character in all of Harry Potter and I would just love to spend a dinner with him.
Aelin - I adore Aelin! Plus she would be so much fun at a dinner!
Katy - Katy and I would get along so well! I could see us chatting books for the entire dinner!
Bones - I freakin adore Bones and therefore he has to come to dinner!
Will Herondale - I will forever have a special place in my heart for Will. He always cracks me up and would be fun at dinner.
Belle - A Character Whose Dreams of Adventure Inspire You
I had to go with Amber from Chasing River. The trip she takes alone is inspiring and I really loved watching her find herself on this trip.
The Beast/Prince - A Character Who Went Through An Unexpected Transformation
So I went a bit of a different route with this one.. but I had to go with Nash from Soul Screamers because Nash goes through an unexpected transformation but a transformation for the worse. Nash makes some very bad decisions and really falls from grace as the "perfect" boyfriend.
The Enchanted Rose - A Book With A Curse At The Center Of The Story
I love this book LOVE LOVE LOVE this book! Had to go with this B&tB retelling for this prompt.
Tale As Old as Time - A Classic Romance Story You Love
I know Heathcliffe and Cathy are so messed up but I just can't help it. I adore this book and I've read it more times than I can count.
The Dance - Your Favorite Romantic Scene From A Book
Starfall--- that scene just melts my heart AND it has dancing involved so perfect for this prompt.
The Last Petal - A Character Who Broke A Curse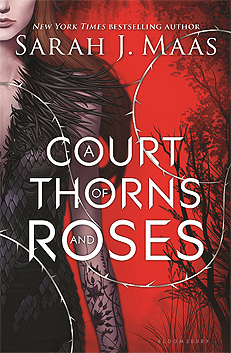 I have to go with Feyre here because she is a BAMF. She not only breaks a curse she obliterates it.
Beauty And The Beast - Your Bookish OTP
This was a tough topic because I have so many couples I love, but I had to go with Rowan and Aelin because I simply adore those two. Their banter and the way they work together is just awesome.
This was a lot of fun and sorry not sorry for all the SJM love! Now I tag anyone else who wants to play!