Welcome to day two of the Top Ten of 2016 hosted by Two Chicks on Books, Fiktshun, Tales of the Ravenous Reader, and Dark Faerie Tales. Today we are sharing our favorite covers of 2016 (from books released in 2016). Like I have done the past few years, I have decided not to feature an author more than once (or at least try really hard not to). Also, there is no particular order to the list.
Empire Of Storms by: Sarah J. Maas

- So you will notice that I broke my "feature an author only once" rule a lot when it comes to SJM because ACOMAF and Empire of Storms are my two favorite reads of the year, but I figured I could at least pick between them when it came to which cover I preferred. I went back and forth quite a bit but finally decided on Empire of Storms. I just love how badass Aelin is on the cover.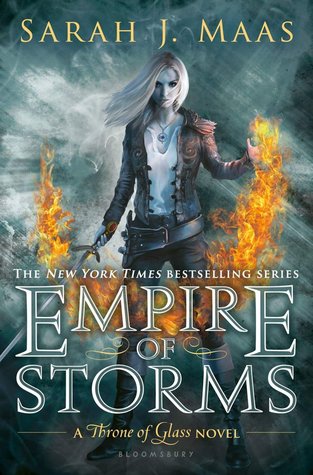 Bright Smoke, Cold Fire by: Rosamund Hodge

- I swear, this author must have made a sacrifice to the cover gods because her covers are always amazing. This cover is no exception. It is so eye catching and beautiful.
The Empty Jar by: M. Leighton

- The colors on this cover are just so stunning. But what I love most about this cover is how absolutely perfect it is for the story.
The Great Hunt by: Wendy Higgins

- I absolutely love this cover. The colors are amazing and just the whole setting is so beautiful.
Walk The Edge by: Katie McGarry

- This cover is not only perfect for the book but it is just so beautiful. They have done a wonderful job with the covers for this series.
Fantastic Beasts And Where To Find Them by: J.K. Rowling

- This cover doesn't look like much when it is just a picture, but in person this book is stunning. The detail is incredible and it is soooo shiny.
Kingdom Of Ashes by: Rhiannon Thomas

- This cover is just beautiful. I love her dress and I love the whole setting.
Harley & Rose by: Carmen Jenner

- This cover is gorgeous. Just the colors and the couple and I love it oh so much.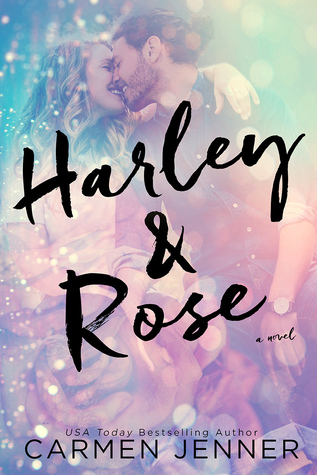 Glass Sword by: Victoria Aveyard

- This cover is awesome because its relatively simple but still so eye catching. I just love the crown with the red and silver blood.
Torn by: Jennifer L. Armentrout

- Love this cover because it was shot underwater and I just find that so cool. Also the colors are really pretty.
Honorable Mention:
I wanted to keep the list to books I read in 2016, but I also wanted to mention The Black Key because I adore this cover and cannot wait to read this one.