Welcome to day four of the Top Ten of 2016 hosted by Two Chicks on Books, Fiktshun, Tales of the Ravenous Reader, and Dark Faerie Tales. Today we are sharing our favorite book boyfriends of 2016 (from books both read and released in 2016). Like I have done the past few years, I have decided not to feature an author more than once (or at least try really hard not to). Also, there is no particular order to the list.
Rowan Whitethorn (Empire Of Storms by: Sarah J. Maas)

- Oh look the Throne of Glass series tops my list yet again. These books are my favorite and I've loved Rowan since he swaggered his way into the series, so of course he tops my list.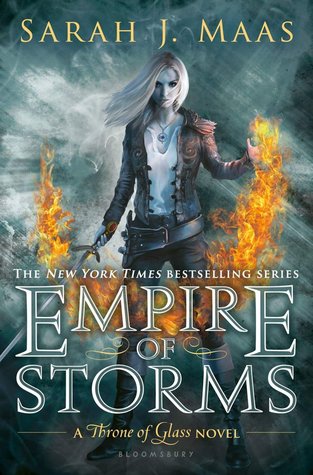 Torrin (Collared by: Nicole Williams)

- I am absolutely in love with Torrin. He is just so so good and so wonderful.
Rhysand (A Court Of Mist And Fury by: Sarah J. Maas)

- I ADORE RHYS. He is sweet and swoony and funny. There is so much more to Rhys than anyone could have guessed and he is the best.
Levi (Levi's Blue by: M. Leighton)

- Michelle knows how to create swoony guys and Levi was no exception. I fell hard for him.
Rylan (Ruled by: Elle Kennedy)

- I loved Rylan when I first met him in Claimed and I love him even more now. He cracks me up and he has some of my favorite dialogue.
Bones (Outtakes From The Grave by: Jeaniene Frost)

- I am kinda cheating here since this isn't a true novel, but I couldn't pass up an opportunity to include Bones because I love Bones.
Isaac (Greta And The Lost Army by: Chloe Jacobs)

- I just adore Isaac. He is the Goblin King and I really never stood a chance against him.
Ren (Torn by: Jennifer L. Armentrout)

- JLA creates some of my all time favorite book boyfriends, and Ren has been added to that list. I loved Ren in Wicked but I loved him even more in Torn.
Razor (Walk The Edge by: Katie McGarry)

- Razor absolutely broke my heart and at the same time he stole my heart.
Finnegan (Kingdom Of Ashes by: Rhiannon Thomas)

- Finnegan is the best! He cracks me up and I just love him.