On My Shelf is a feature I started here on the blog and I'm sure there are a ton of similar ones out there, but basically I just wanted to start spotlighting some of the MANY backlist titles I have accumulated on my shelf and kindle. The idea is to spotlight an older book I have on my massive TBR. I also thought it would be a fun way to discuss these books with my fellow bloggers, get some of your thoughts and figure out which ones I need to read ASAP and which ones can wait a bit more. And if you want to join in too, I would love to see what is on your shelf! Just leave me a link in the comments.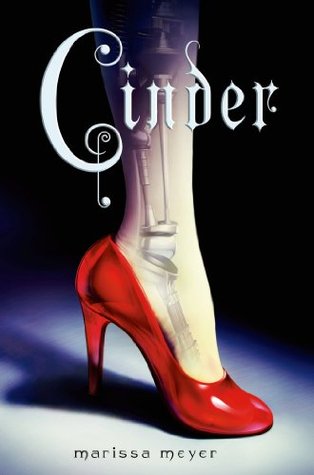 I can feel people getting ready to yell at me as I type this. I have heard nothing but amazing things about this book and series and I really cannot believe I haven't read this one yet. It sounds so so good and I know all of the praise cannot be wrong. I won this book at an event a few years ago (along with Scarlet and Cinder) and it has just sat prettily on my shelf since then.
So tell me. Have you read it? Did you love it? Hate it? Was it meh?