The Monday Musts is a weekly feature hosted by the awesome Jessica at Lovin Los Libros. This is a fun way to share a must read book, a must listen to song/album/artist, and a must see (can be anything). I'm really excited to be taking part in this feature and I'm sure it will be a ton of fun.
Must Read: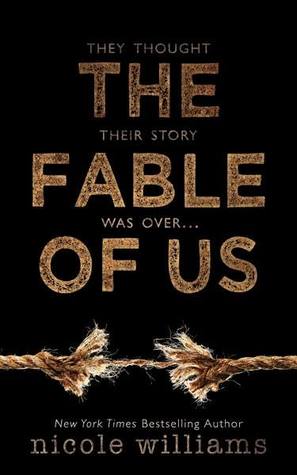 I love this book so much and I want everyone in the world to read it. It has been a long time since I have loved a contemporary as much as I loved this one. Easily one of my favorite Nicole Williams books to date.
Must Listen:
I love The Cab and I absolutely love this song! I always associate this song with the Hush Hush series, so that made me love it more. From the moment I heard it I thought of Patch and I was just never able to shake that association. But even if you don't factor that in, I still love this song.
Must See:
I love this movie. It is so funny but it also made me cry and it is just Disney Pixar perfection. So if you haven't seen this movie yet, I highly recommend you do.