The Monday Musts is a weekly feature hosted by the awesome Jessica at Lovin Los Libros. This is a fun way to share a must read book, a must listen to song/album/artist, and a must see (can be anything). I'm really excited to be taking part in this feature and I'm sure it will be a ton of fun.
Must Read: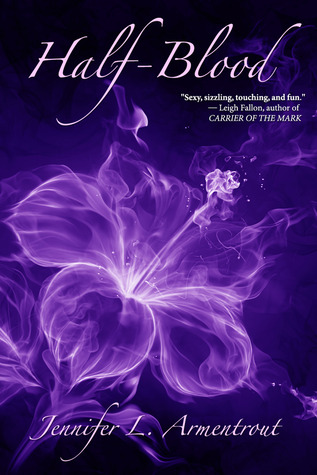 My must read this week is the Covenant Series (starting with Half Blood) by Jennifer L. Armentrout. I recently read The Power, which is a spin off from the Covenant series, and I really remembered why I love this world so much. It is really making me want to go back and re-read Covenant from the beginning. So yeah, this week I am pushing some JLA on everyone. If you haven't read this series yet, I highly recommend you do.
Must Listen:
So I know I featured Marianas Trench recently, but I went to see them this past Friday so I could not resist sharing another one of their songs. The last song I featured (Shut Up And Kiss Me) was one of their more upbeat and fun songs. This week I wanted to featured one of their more complicated and what I like to call epic songs, so I went with End of an Era from their latest album. And in case anyone is wondering, they are FANTASTIC live. I have seen them five times now and every single time they blow me away. Because I can't resist, here are some pics from my the concert.
Must See:
My newest obsession is The Shannara Chronicles. I turned it on one night last week to start on the first episode and then wound up watching all available episodes because it was so good. Honestly, I didn't put much faith in this because I just didn't know how well MTV would do fantasy but they rocked it. The show is so good and addictive! It's like Game of Thrones but with more angsty romance and super pretty people.