The Monday Musts is a weekly feature hosted by the awesome Jessica at Lovin Los Libros. This is a fun way to share a must read book, a must listen to song/album/artist, and a must see (can be anything). I'm really excited to be taking part in this feature and I'm sure it will be a ton of fun.
Must Read: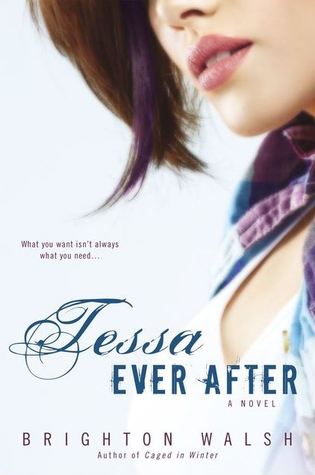 I recently read the third book in the Reluctant Hearts series (Paige In Progress) and was reminded how much I absolutely adore Jason (the hero of Tessa Ever After). So my must read this week is Tessa Ever After. This is New Adult at its finest and I dare you not to fall in love with Jason, Tessa, and Haley.
Must Listen:


Marianas Trench is my favorite band in the history of forever! I'll be going to see them again later this month and I cannot wait. I've seen them four times now and they always put on the best show. Honestly, I have never seen a band come close to them live. So my must listen this week is Shut Up and Kiss Me from their most recent album.
Must See:
Okay so I know this one isn't feasable for everyone, but for my NYC followers or anyone visiting NYC in the future, you have to go see Something Rotten on Broadway. It is laugh out loud funny and the music is so catchy and fun. I have been singing the soundtrack nonstop since I saw it.