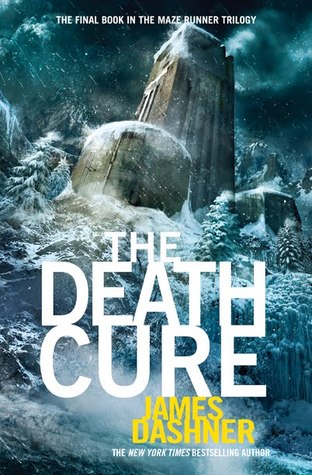 Release Date: October 11, 2011
from Delacorte Books for Young Readers


Goodreads

|

Amazon
"It's the end of the line.





WICKED has taken everything from Thomas: his life, his memories, and now his only friends—the Gladers. But it's finally over. The trials are complete, after one final test.





Will anyone survive?





What WICKED doesn't know is that Thomas remembers far more than they think. And it's enough to prove that he can't believe a word of what they say.





The truth will be terrifying.





Thomas beat the Maze. He survived the Scorch. He'll risk anything to save his friends. But the truth might be what ends it all.





The time for lies is over."
My Thoughts:
Well this was a crazy way to wrap things up. Nothing happened like I thought it would, but that kinda made the book even better. It's crazy and twisty and it's hard to say much without spoiling it, so this will be a pretty short review.
Thomas was still a likable MC in this one, but I do admit that he frustrated me on more than one occasion. He just made me a bit crazy with some of the decisions he made and the way his thoughts would run. But in the end I still really liked him. I also came to really like Brenda in this one. I wasn't her biggest fan in the previous book, but I really liked the way her character progressed. There were a few occurrences that broke my heart in this one and not everyone makes it out unscathed. It's a battle and people are ruthless.
The Death Cure was a crazy ride and I never knew what was going to happen next. The twist at the end was really good and I liked that the book kept me on my toes up until the last page. Definitely a fun series. And if you are an audio fan, the narrator for these books is absolutely amazing! I really think he added to the story for me.