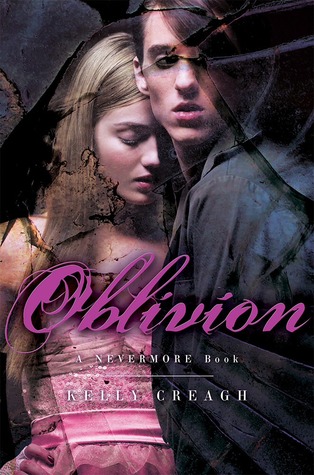 Release Date: July 28, 2015
from Atheneum Books for Young Readers


Goodreads

|

Amazon
Source: I received a copy of this book from the publisher via edelweiss in exchange for a fair and honest review.
"This electrifying conclusion to the Nevermore trilogy takes one last trip to the dream world of Edgar Allan Poe to reveal the intertwined fates of Isobel and Varen.





The boundaries which divide Life from Death are at best shadowy and vague. Who shall say where the one ends, and where the other begins? —Edgar Allan Poe





The fine line between life and death blurred long ago for Isobel Lanley. After a deadly confrontation with Varen in the dreamworld, she's terrified to return to that desolate and dangerous place. But when her nightmares resume, bleeding into reality, she is left with no choice. Varen's darkness is catching up to her. To everything. Threatening to devour it all.





Isobel fears for her world. For her sanity and Varen's—especially after a fresh and devastating loss. To make matters worse, the ghostly demon Lilith wants Varen for her own, and she will do anything to keep him in her grasp—anything.





Can Isobel ever find her happy ending? Worlds collide and fates are sealed in this breathtaking finale to the Nevermore trilogy."
My Thoughts:
The wait between Enshadowed and Oblivion has been a long one; three years between publication dates. With the ending to Enshadowed, I was desperate to get my hands on Oblivion. So it's kind of a surprise that when I got an ARC of Oblivion I didn't dive into it immediately. I think I was scared. I was so worried that this conclusion wouldn't be everything I hoped it would be. So I put it off and read other things. But with the publication date looming, I knew it was time to finally find my courage and read Oblivion. And I have to say I was not disappointed. Kelly Creagh delivered a great conclusion.
Isobel is a great heroine and I really love her. She is so strong and she does not give up. There are so many times where she could have stopped fighting or stopped caring, but she didn't. She stayed true and strong and refused to give up. She fights hard and I loved that.
Varen in this one nearly broke my heart. It is clear he is not only fighting his ties to Lilith, but he is also fighting himself. Varen doesn't have a very high opinion of himself and no matter how hard Isobel tries, in the end Varen has to save himself. My heart broke for him over and over in this one. But I really liked that we got a lot more Varen in this book then we did in Enshadowed. Still would have liked a bit more, but I'll take what I can get.
The world Creagh has created is amazing. The way the dreamworld and reality blend together is so scary and as a reader you never quite know what's going on. It's so hard to know what is reality and what's not and it really creates a mind twist for the reader. There were so many moments where I was utterly confused and I absolutely loved it. Then the ending. Man, it nearly gave me a heart attack. It took me a bit to recover from the shock of that one.
The other thing I truly appreciate about this series is Isobel's parents. While it is annoying for the reader at times, I like how involved they are in her life. Isobel can't just take off to the dreamworld without consequence. It makes it more realistic because I know if I pulled the stuff Isobel pulled as a teen it would have been noticed and would have concerned my parents. Her parents aren't written out of the story for convenience and I really liked that aspect.
Oblivion was a great conclusion to one of my favorite series. The wait for this one is definitely worth it. I'm so sad that Varen and Isobel's story is over, but I'm so satisfied with the way it turned out.