So it has been a REALLY long time since I have done a character spotlight. I am a bit mad at myself for this to be honest because I used to really love doing them. Since I have been studying so much my reading has been lacking, but I still want to blog, but I have no reviews, so I decided it was time for me to finally bring back my character spotlights. And I figured I should come back with a bang, so I have decided to feature Roth from The Dark Elements by Jennifer L Armentrout. Spoilers ahead.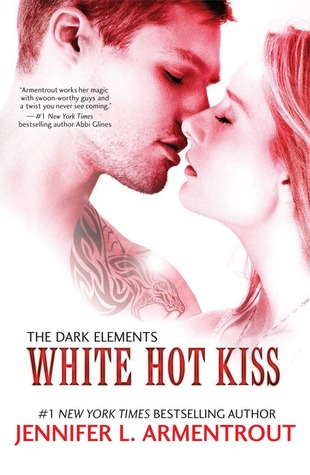 Roth is one third of quite possibly the most agonizing love triangle ever between Layla, Zayne, and the lovable prince of hell himself Roth. In case you are new here, I am a bit obsessed with JLA's books and by default the book boyfriends she creates. So I never had any doubt that I would love Roth, but then I somehow loved him even more then I expected to. See Roth pretty much embodies all of the traits that are my weakness. First, he is incredibly funny and witty. I love me some wit and sarcasm and Roth has some of the best one liners ever. Second, the bad boy persona. Being he is a prince of hell, Roth really does the whole bad boy thing right. Third, he has his moments. By moments I mean, he does show a softer side. Don't get me wrong, he is a demon through and through, but when it comes to certain things his heart is in the right place. Mix all of those things together, and you have the awesome that is Roth.
Roth is the kind of character that keeps you on your toes and that is what I love best. While I never really doubted him, I could definitely see how one could be wary of him when we first meet him. It is hard to trust him, being that he is a demon and the Wardens are supposed to be the good guys. But good and bad are very rarely clearly defined and Roth fits into that well. He is supposed to be bad, but at the end of the day is he really bad? He definitely toes the line.
The other thing I love about Roth is the way he is with Layla. He likes Layla for who she is, not in spite of what she is. He simply accepts her for who she is. He believes that Layla is strong and can handle herself and he wants to see her learn that about herself. Also, he always puts Layla first, which goes against everything he has ever learned. He is self-sacrificing when it comes to her, which I think shows a lot. Also, Roth always comes through when it really counts and he comes through big time!
Long story short, Roth is awesome and you should meet him if you haven't yet.
"You need something," he said, and when I stared at him, he added, "Your face."
"My face?"
"It's in need of my kisses."
"I want you so badly it's like a hunger that gnaws at me endlessly. It doesn't go away." He dipped his head to the space between my neck and shoulder inhaling deeply. "You have no fucking clue.""
"I know you can take care of yourself. I know you're smart. I'm not going to lock you in a room to ensure that you make good decisions."
"See, I was raised in Hell. You could say I'm socially awkward."